Some days you just feel blue. And on those days, jazz can help elevate that blue mood. Here are a few songs that are especially fun to listen to on a blue day. 
1. Nat King - Thou Swell 
Nat King was possibly one of the most naturally gifted jazz singers of all time. His smooth deep voice was versatile enough to go well with a song like Thou Swell, which has plenty of swing to lift your spirits. The keys matched with the trumpet in the background add the perfect beat to cap off the song.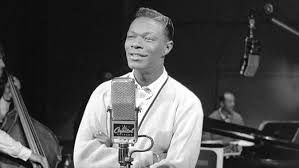 2. Cab Calloway – The reefer man 
Very few songs have the joyous energy of Cab Calloway in his song, "The Reefer Man." The rhythmic drums and funky trumpets will have you on your feet. Of course, his added orchestra makes for a great addition to any song. 
3. Oscar Peterson – Get Happy 
"Get Happy" is a song that lives up to its name as it hits the ground running with its hot jazz-inspired keys. The song is fast and fun and is perfect for helping lift your spirits during a gloomy day.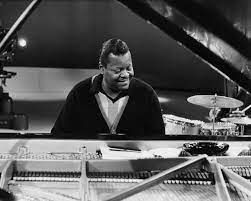 4. Dave Brubeck – Take Five 
The song takes a slow start and then steadily introduces funkier beats. And in the middle of the song, the drums take on their smooth solo to really let the music sink in. It might not be as fast or energetic as the others, but its smooth vibes will definitely put you in a good mood.   
5. J. J. Johnson and Stan Getz – Crazy Rhythm 
If you love a good jazzy trumpet solo, then crazy rhythm is just the song for you. The fast pace and hot jazz theme instantly takes center stage and doesn't let up until the end. You'll be on your feet blowing along to the song as you let your troubles slide off.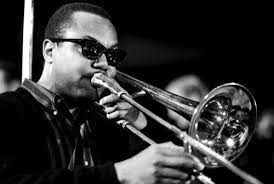 6. Glenn Miller – Rug Cutters Swing 
Let loose on this funky blast from the past, as Glenn Miller brings his best swing to you. The funky trumpet matches perfectly with the drums and bass in the back. It's the perfect song to help your mind get out of a bad place. 
7. Jelly Roll Morton – Doctor Jazz   
Get on your feet with "Doctor Jazz," which brings out the trumpet in full swing. Let the fun beats of the 40s take you back as you close your eyes and dance to the wonderful orchestra in the background. Jelly Roll Morton was a mastermind of jazz, which is on full display with this song.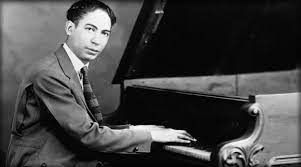 8. Stan Hasselgard - Swedish Pastry 
One of the absolute best clarinet players of his time, Stan Hasselgard was a legend for how he could mix the jazzy themes of the clarinet with the rest of the orchestra. Let those good vibes consume you as you hit the dance floor. 
9. Ella Fitzgerald – That Old Black Magic 
A blue mood slides away as the queen of jazz leaves you in a trance with her signature mesmerizing voice. That old black magic has that perfect feel-good orchestra playing in the back, which goes perfectly with Ella's voice.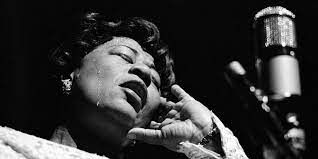 10. Louis Armstrong – Sugar 
Take on a smoother solution to your blue mood with Louis Armstrong's incredibly deep and melodic voice. His famous trumpet starts off the song, which gives way for him to start singing. 
Support traditional old-school jazz by listening to my music here at www.maggysimonsings.com/music