Jazz music is therapeutic and soulful even though it has many varieties. For me, dancing to the rhythm and beautiful vocals feels exciting and relaxing at the same time. 
Moreover, if there was the best way to further explore jazz, I think it involves going out and seeing historical places in person, when it's safe to do so again (given the pandemic). As a musician and jazz enthusiast, I love visiting the important places that created jazz as it is today. With my dear Jack, these trips make for a great experience, and I can't wait to travel once everything goes back to normal. 
So let's go over some of the historically relevant places to visit if you're a jazz enthusiast like me!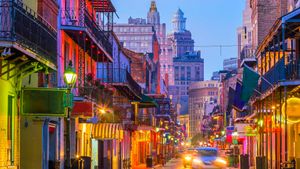 New Orleans 
When you're looking to explore Jazz music in its truest sense, New Orleans should be your first spot to visit. Historians know it as the birthplace of jazz, hence the popularity. In addition, it was home to some of the world's most famous jazz performers, Sidney Bechet and Louis Armstrong. 
In addition to other exciting venues, New Orleans has a wide range of clubs with a specialty of featuring live jazz. Furthermore, the city hosts a 7-day Jazz fest. The event offers a combination of legendary jazz performances as well as new, aspiring jazz singers. 
All in all, New Orleans should be at the top of your list when you are specifically looking to enjoy jazz.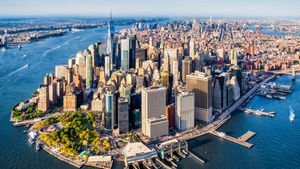 NYC 
When we talk about music in general, New York City has a lot to offer. NYC played a substantial role in the emergence of jazz in popular culture as we know it today. NYC has produced some of the most remarkable talents, including Billie Holiday, who started her career in Harlem. 
NYC has a famous jazz room called Village Vanguard. A number of notable talents have performed here, including Bill, Sonny, and John Coltrane. 
Not only this, but NYC is quite popular for hosting several jazz-only festivals. To name a few: Winter Jazzfest is a one-of-a-kind event, along with other Jazz events at the Lincoln Center. Always a wonderful experience!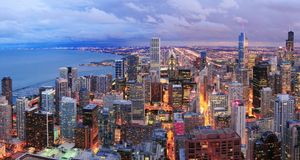 Chicago 
Chicago is another city with a history tied to jazz. During the Great Migration, African Americans moved to Chicago from the South and brought mesmerizing Jazz tunes along with them. The genre soon soared in popularity, especially in the smaller clubs. From there on, Chicago managed to attract many legendary jazz musicians such as King Oliver and Jelly Morton. 
Over a period of time, Chicago soon added its own touch and twist to the genre. Chicago-style jazz is a happening combination of the Mississippi Delta and Dixieland. The bass is on the heavy side, coupled with faster tempos and guitar. 
The city is home to Andy's Jazz Club, which is every Jazz lover's dream.  The club features live jazz and cocktails. Other than this, Chicago has Benny's Chop House, where you can enjoy live jazz alongside mouthwatering dinner meals.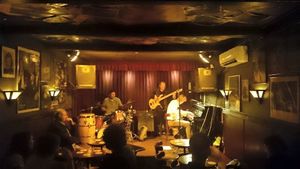 Amsterdam 
For someone who wants to enjoy jazz in all its glory, Amsterdam is the place! Amsterdam hosts the North Sea Jazz Festival annually, in addition to hosting other jazz concerts on a regular basis. 
Aside from this, Amsterdam boasts of several cafes as well as bars that primarily focus on featuring jazz.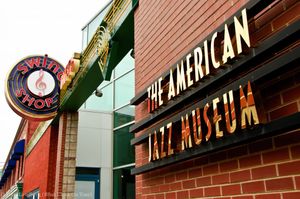 Kansas City 
Kansas's love for jazz is something that no other place could match. It has over 20 venues that regularly feature jazz music, in addition to the eminent American Jazz Museum.  This museum holds many exhibitions in addition to hosting jazz concerts.  So, this is a great place to start with if you are looking to dig into jazz's history.
Conclusion 
These are some of the best cities I suggest visiting if you want to learn more about the history of jazz. Of course, the best way to learn about jazz is to listen and enjoy it! Please continue to support independent jazz artists and take a listen to my debut album, Yesterday Once More: www.maggysimonsings.com/music. 
With Love, Maggy