Did you know many of today's most successful Hollywood celebrities once ruled Broadway? I have great respect for these stars because I've been a Broadway singer myself for a long time. Here are some famous Hollywood stars that also enjoy popularity on the stage and are my absolute favorites.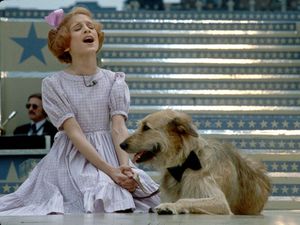 Sarah Jessica Parker
The American actress, who is also a famous producer and designer, is well-known for essaying the role of Carrie Bradshaw in the iconic television series, Sex and the City. Parker won numerous awards for the series, including three Screen Actors Guild Awards and four Golden Globe Awards. The character was incredibly popular worldwide, and film critics recognized it as one of the greatest female characters in the history of American television.  
However, I have some interesting info to give you. Most people don't know that she made her Broadway debut in 1976, at the age of 11. She first starred in the revival of The Innocents and went on to grab the lead role of the musical Annie in 1979. By 1984, Parker was starring in movies like Firstborn and Footloose. My personal favorites are Hocus Pocus, Honeymoon in Vegas, L.A. Story, Failure to Launch, and The Family Stone.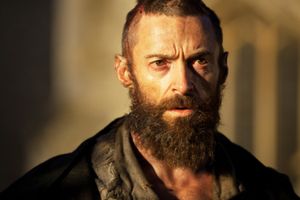 Hugh Jackman
Don't you just love Hugh Jackman? I certainly do. The actor stunned movie audiences with his singing abilities in 2012's Les Misérables. Jackman also earned worldwide success with his work as Wolverine.  
However, Jackman's gifted acting talent did not come as a surprise to people (including me) who already saw his performances on Broadway before. The actor grabbed a Tony award for his mesmerizing performance in The Boy From Oz in 2004. But he returned to Broadway in 2009 to act in A Steady Rain. Jackman also did his solo tour where he performed in different hits from movies to prove his superior acting skills to theatre audiences.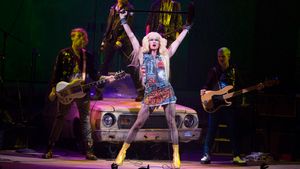 Neil Patrick Harris
I love Neil Patrick Harris for his versatility and comic precision. Apart from being an actor, Neil Patrick Harris is a magician, writer, and producer. He is most famous for his portrayal of Doogie Howser, M.D on television, from 1989 to 1993. He also acted in many critically acclaimed series, including How I Met your Mother, from 2005 to 2014. The actor starred in major Hollywood movies, including The Smurfs and Gone Girl.  
I fell in love with his acting craft when Harris made his debut in the Pulitzer-Prize winning play, Proof. I also enjoyed his work in other Broadway hits, including Cabaret and Assassins. In 2014, Harris mesmerized the audiences with his title role in Hedwig and the Angry Inch, winning the prestigious Tony Award for Best Leading Actor in a Musical.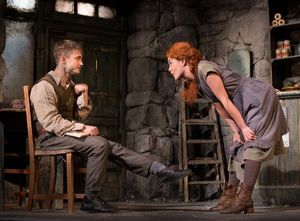 Daniel Radcliffe 
Many A-list Hollywood stars get their start on Broadway, while others shift towards it once they attain success on the big screen. Daniel Radcliffe is among these stars. In 2008, he joined the cast of Equus to prove his acting mettle to Broadway audiences. His performance made plenty of waves as he delivered a spellbinding performance. The actor was only 17 at the time. He returned to theatre in 2011, dancing and singing in a revival of the 1961 show How to Succeed in Business Without Really Trying. In 2014, the Harry Potter star acted in The Cripple of Inishmaan, impressing both audiences and critics.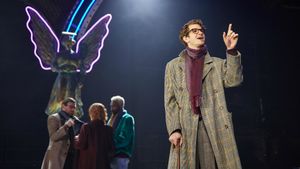 Andrew Garfield
I could never imagine Spiderman acting on Broadway. But Garfield earned my respect and received rave reviews for his performance in the 2018 revival of Angels in America, for which he received a Tony Award. However, his Broadway debut was opposite Philip Seymour Hoffman in Death of a Salesman in 2012, in which he played Biff Loman. 
Some of my other favorite celebrities who worked in theatre include Meryl Streep, Nicole Kidman, Daniel Craig, Katie Holmes, and Tom Hanks.  
If you love Broadway and jazz music, you can support independent musicians by listening to my music here and purchase my debut album, "Yesterday Once More."